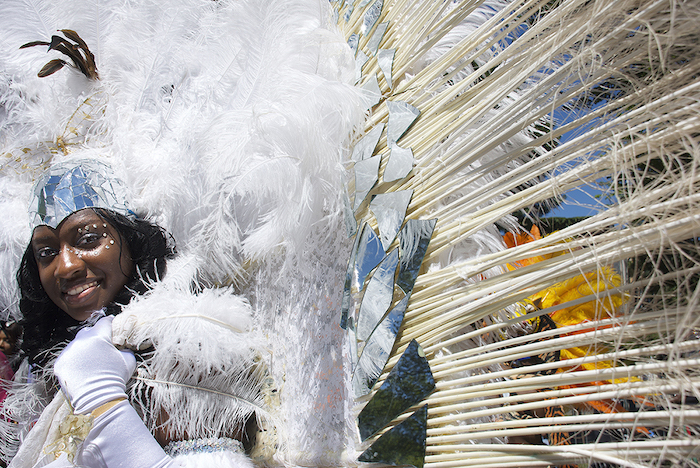 With her keen eye, sensitive soul and boundless passion, Korean-American photographer Kelly Han. deftly captures a hugely impressive range of subjects. Currently on view in a solo exhibition at the Jamaica Center for Arts and Learning and in Fountain House Gallery's "Small Works" annual show, Kelly Han's elegant, artful photographs delight and provoke. While visiting Kelly's exhibit at the Jamaica Center for Arts and Learning, I had the opportunity to pose a few questions to her:
When did you first hold a camera in your hand with the intent of capturing an image?
I've been taking photos for as long as I can remember, but I first become serious about photography when I was in college at SUNY—Geneseo. I spent one of my college semesters in Florence, Italy. I loved being in a new and different city. The experience of exploring the city and taking photos there — that elicited positive feedback — made me want to study photography.
You have since produced an amazingly impressive body of work. Is there a central theme that ties your work together?
I'm particularly interested in different cultures, traditions, ceremonies and rituals. I love to travel, learn about them and photograph them.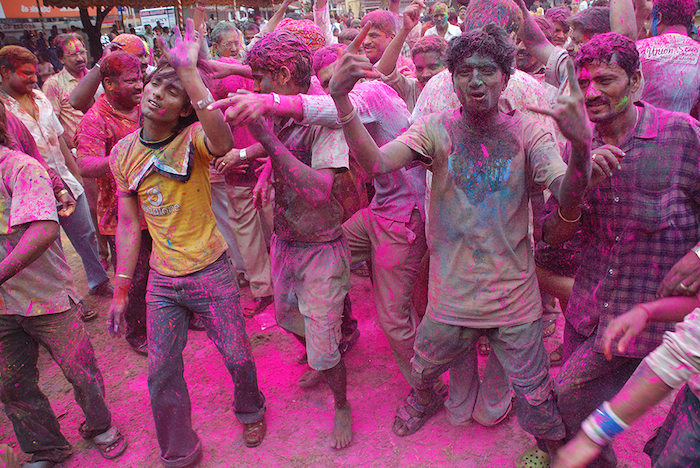 How has your photography evolved in the last decade?
I've perfected my relationship with both the camera and subject. I'm less inhibited and more at ease when capturing my subject. I strive to produce images with interesting content that are technically excellent, as well.
What are some of the challenges you've faced in your attempts to capture a moment?
I use natural light, so having the lighting that works to bring out the eyes and capture the colors — as to best enhance them — can be a challenge. And another challenge is trying to capture a particular scene when there are people in the way.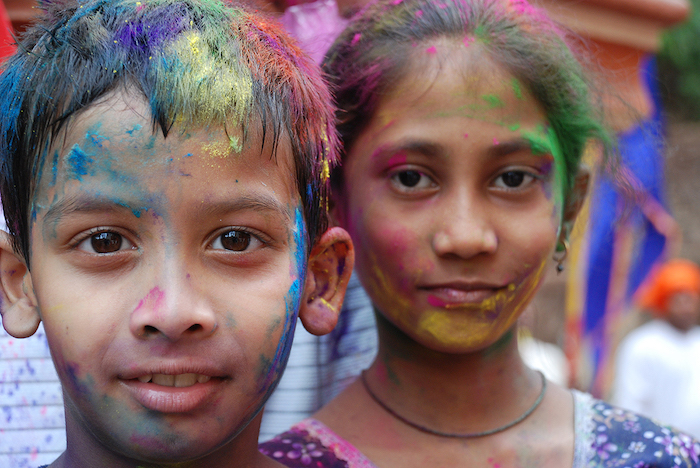 How long do you generally spend on the editing process?
I'm not a big fan of cropping or photoshopping images. So the amount of time I spend on editing a single image varies from no time at all to an entire day if the photo needs close attention.
I've seen your wonderful photos at Fountain House Gallery and now here at the Jamaica Center for Arts and Learning. What are some other sites that have hosted your photography?
I've also exhibited at the Salmagundi Club, Jay Hawkins Gallery, Local Project, Silks Building, Josephine Herrick Project/NAMI, Too Tired Project, and the Mayor's Office NYC.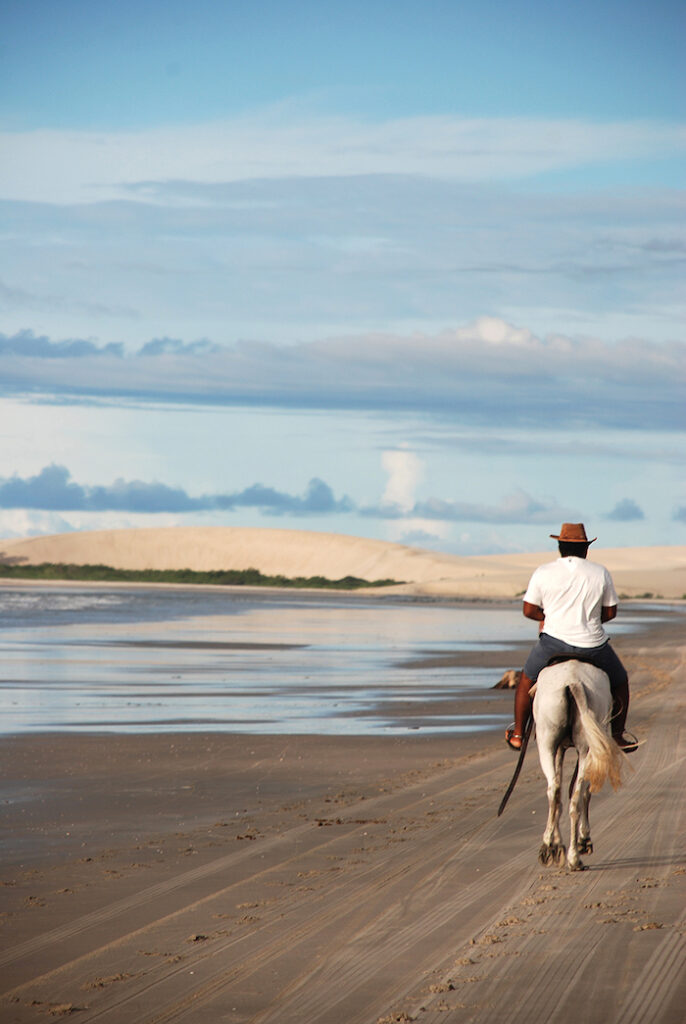 How important is the viewer's response to you?
Of some importance. I would like the viewer to be moved by my photos.
Do any particular memories stand out?
There are many. Rituals, in particular, stand out. I remember feeling that I was about to get burned at the cremation ceremony in Bali, where many of the dead are cremated on the same day. It is a massive celebration marked by blazing flames and organized chaos!
How has your family responded to your passion for photography? When I was younger, they didn't encourage me. They didn't see it as a practical career path. But now they are very supportive.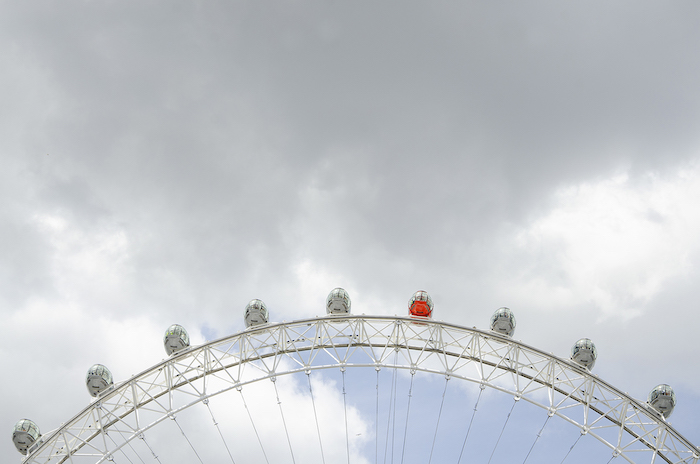 Have you any favorite photographers?
Yes. I especially like the Brazilian photographer Sebastião Salgado. His black and white photos depicting gold mines are among my favorite. And I love the late NYC-based Helen Levitt's street photography.
You have a degree in Studio Art from SUNY—Geneseo. Have you studied elsewhere?
Yes. I've taken classes at ICP, SVA, Parsons and the Arts Students League.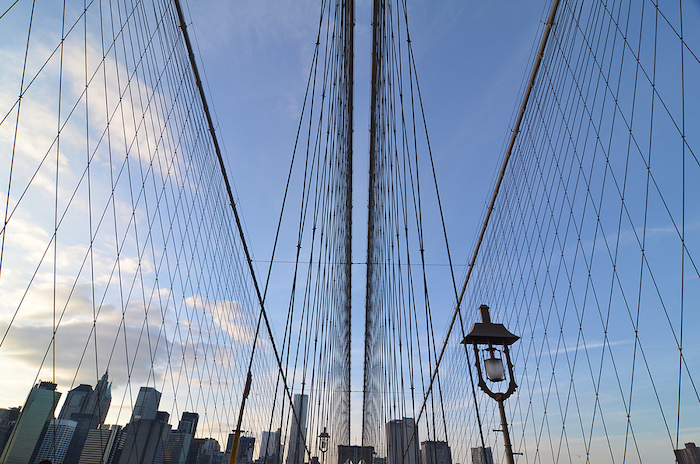 Where are you headed?
I am in the process of applying to an MFA program in Photography, and I'm interested in advancing my career as a photographer.
What is your dream assignment?
Working as a photojournalist covering cultural events.
Good luck! We are looking forward to seeing more of your wondrous photography.
Featured images:
1. White Samba Costume
2. Men Celebrating Holi
3. Children Celebrating Holi
4. Jericoacoara Horseman
5. London Eye
6. Brooklyn Bridge
Note: Kelly Han's solo exhibition, Portraits of Strength and Resilience, continues through January 15, 2022 at the Jamaica Center for Arts and Learning, and other select images remain on exhibit in the group show Small Works at Fountain House Gallery through December 29.
Interview conducted and edited by Lois Stavsky; all photos courtesy Kelly Han.